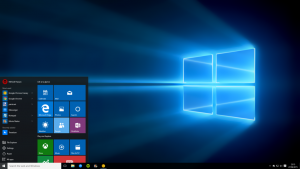 After the failed try of Windows 8 to introduce metro interface to conventional equipments without touch screen, Microsoft have done their best to group in the same environment an interface applicable to mobile devices as well at pure Apple style. Of course Microsoft is the king in operating systems and program compatibility but Apple are outstanding centralizing different devices in the same environment.Following the guidelines and paying attention to what customers are requesting Microsoft have launched the new Windows 10 in order to join mobile devices, stablish metro interface and not losing computers easy use in any case. Windows 10 recover start button missed in Windows 8, adding new features to facilitate working with multiple desktops and organizing windows in several desktops.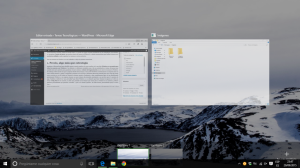 After one week working with Windows 10 I give you my feedback.
1. Price, more than strategy
---
I thank Microsoft they decide a really competitive price in the new version. Windows 10 price is as competitive as free for all Windows 7 an later versions users and it is easy to install like an update. This strategy is the best to promote the new operating system and reduce fragmentation with the different Windows versions. Of course some people could think about what is the trick in this strategy and what is the benefit for Microsoft in this new atractive and free operating system. The answer is services, Microsoft plan to get revenues from new services instead of a license fee. Offering Windows 10 for free allow to reach the biggest market share and the maximum number of customers for their services. Other point to consider is privacy as Microsoft expect to get revenues from their customers big data information. Customer information is a precious asset nowadays. Of course it is possible to manage what information Microsoft get from us. Anyway I fully support this new distribution strategy.
2. Cortana
---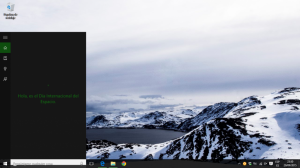 Cortana is the new artificial intelligent assistant integrated in Windows 10. The way to interact with Cortana is both voice and keyboard. We will have a box in start bar any time for asking, opening applications, taking notes and other functionalities. Related to voice interface we could configure Cortana to attend our requests with "Hello Cortana" voice command. Voice recognition works properly under normal noise conditions. One limitation is searchs are done, by default, using Bing search. I would prefer Google for searching.
3. Microsoft Edge
---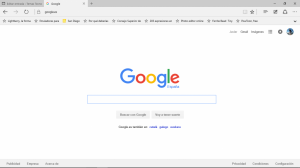 Edge is the new Internet Web Browser. It is outstanding the evolution compare with Internet Explorer. I didn't use Internet Explorer from long time ago and I could reconsider to use a Microsoft browser. Microsoft Edge has demonstrated to be a powerful navigator with fast Web pages downloading and a reading mode which reorganize web page to facilitate reading. I use this mode reading news web pages and it is really useful. One interesting feature could be Edge integrated with Cortana but not in this version, maybe in future ones.
4. Microsoft Store
---
As expected Microsoft have included mobile applications store in Windows 10 one making possible to download and use applications designed for Windows Phone. This is a great step for multidevice integration expected shortly. One interesting feature is we could record in a video our activity whitout any third party application.
5. Xbox
---
Even not having a Xbox console it is possible to execute Xbox games in Windows 10 in our computer without any additional hardware and with a good experience. Good point for Windows 10.
After several days using Windows 10 I have improved the use of "tiles" system and interface. I think the change from Windows 7 has been easy and profitable. So far I am satisfied and I  plan not to come back but continue discovering Windows 10. To any one with doubts about upgrading I recommend to do it. Additionally Windows 10 gives the option to downgrade to previous version after one month.